This 40-hour face to face course is for experienced teachers to develop their knowledge and skills to train English language teachers.
During the course, teachers are:

Observed with their own classes.

Given oral and written feedback from course tutors.

Provided guidance for lesson planning, preparation and assignments.
Train the Trainer Course aims:
"Cambridge Train the Trainer more than lived up to my expectations. I enjoyed the impetus the course gave me to read widely, to experiment and to be ambitious in the training room."
"The practical element of the course meant that I could feel very directly the benefits I was gaining when working with my own trainees."
Develop global best practice for teacher training
Cambridge Train the Trainer Course Requirements


Employers have trusted CELTA since 1978
CELTA gives you the essential skills, knowledge and hands-on teaching practice you need to teach English to adults.
Delivering training sessions
Designing training sessions
Cambridge Train the Trainer is a practical course which enables experienced English language teachers to become teacher trainers.
Liz Fishwick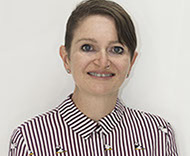 Liz Fishwick
Head of Training & Development, The Anglo Mexican Foundation
CELTA & Delta Module 2 Main Course Tutor
Professional Experience
• Cambridge Assessment teacher training courses delivered in Mexico, Canada and Costa Rica
• 20 years' ELT experience including 11 years as an academic manager and teacher trainer
• CELTA Main Course Tutor status since 2011
• ICELT Course Tutor since 2012
• Certificate in Advanced Methodology (CAM) Tutor since 2015
• DELTA Module Two Course Tutor since 2016
Qualifications
• Cambridge DELTA
• Trinity Cert TESOL
• BA (Hons) Politics and Philosophy, University of Manchester
Diana Peña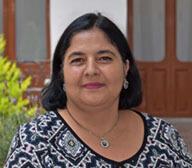 Diana Peña

Delta Module 2 Tutor

Professional Experience
• 30 years' English language teaching and teacher training experience
• ICELT Main Course Tutor since 2010
• Delta Module 2 Assistant Course Tutor
• Specialisms: ELT course and materials design, teacher autonomy & test design
Qualifications
• BEd (Hons) Mathematics (Escuela Normal Superior del Estado de Hidalgo, México)
• Master of Arts in English Language Teaching (with Distinction) (University of Warwick, UK)

• Certificate for Overseas Teachers of English (University of Cambridge Local Examinations Syndicate – UCLES)
• Diploma in Strategic Training for High-performing Managers (Instituto Tecnológico de Estudios Superiores de Monterrey, México)
Professional Accreditations.
• Main Course Tutor for ICELT (Cambridge Assessment English)
• Assistant Course Tutor for Delta Module 2 (Cambridge Assessment English)
• IELTS Speaking Examiner (British Council, IDP & Cambridge Assessment English)
• Speaking and Writing Examiner for BULATS (Cambridge Assessment English)
• Regional and Local Team Leader (Cambridge Assessment English) for: Young Learners Exams (Starters, Movers, Flyers), Business English Certificates (BEC Preliminary, Higher and Vantage) & Lower and Upper Main Suite (Key, Preliminary, First, Advanced, and Proficiency)
Andrés Ramírez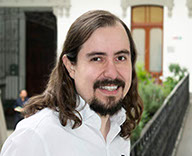 Andrés Ramírez

Teacher Training and Development Coordinator


CELTA and Delta Module 1 Tutor

Professional Experience
• 17 years' English language teaching experience in various contexts such as exam preparation, ESP, one-to-one lessons, tailor made courses, business English as well as general English
• Over 10 years' teacher training experience in different institutions in Mexico.
Qualifications
• BA in ELT from CENEVAL
• Cambridge CELTA
• Cambridge Delta Modules 1, 2 and 3
• Approved oral examiner for Cambridge Main Suite
Request more information and book your place!
Solicita información ahora:
At The Anglo Center for Professional Development and Assessment we want to help you keep growing.
Cambridge Train the Trainer
Certificate México City